Development plans include the conversion of the coast of Phuket into a hub for water tourism. Doing so is expected to improve and strengthen tourism opportunities in the region. Phuket currently has four world-class yacht harbors: Royal Phuket Marina, Phuket Boat Lagoon, Yacht Haven Marina, and Ao Po Grand Marina.
Work is now underway to upgrade these and other marinas and to improve maritime communications:
Royal Phuket Marina
This world-class marina, located on the east coast of Phuket, is one of the main yachting centers in Asia. Over the next five years, it plans to expand the pier to increase boat capacity from 350 to 600 boats. There is also planned construction of two hotels with 600 rooms, low-rise condominiums with a five-year program of guaranteed income, and a modern kids' playground. The project is estimated at 5 billion baht. The purpose of infrastructure development is to maintain Royal Phuket Marina's status as a leading marina in Asia and to attract more tourists from all over the world.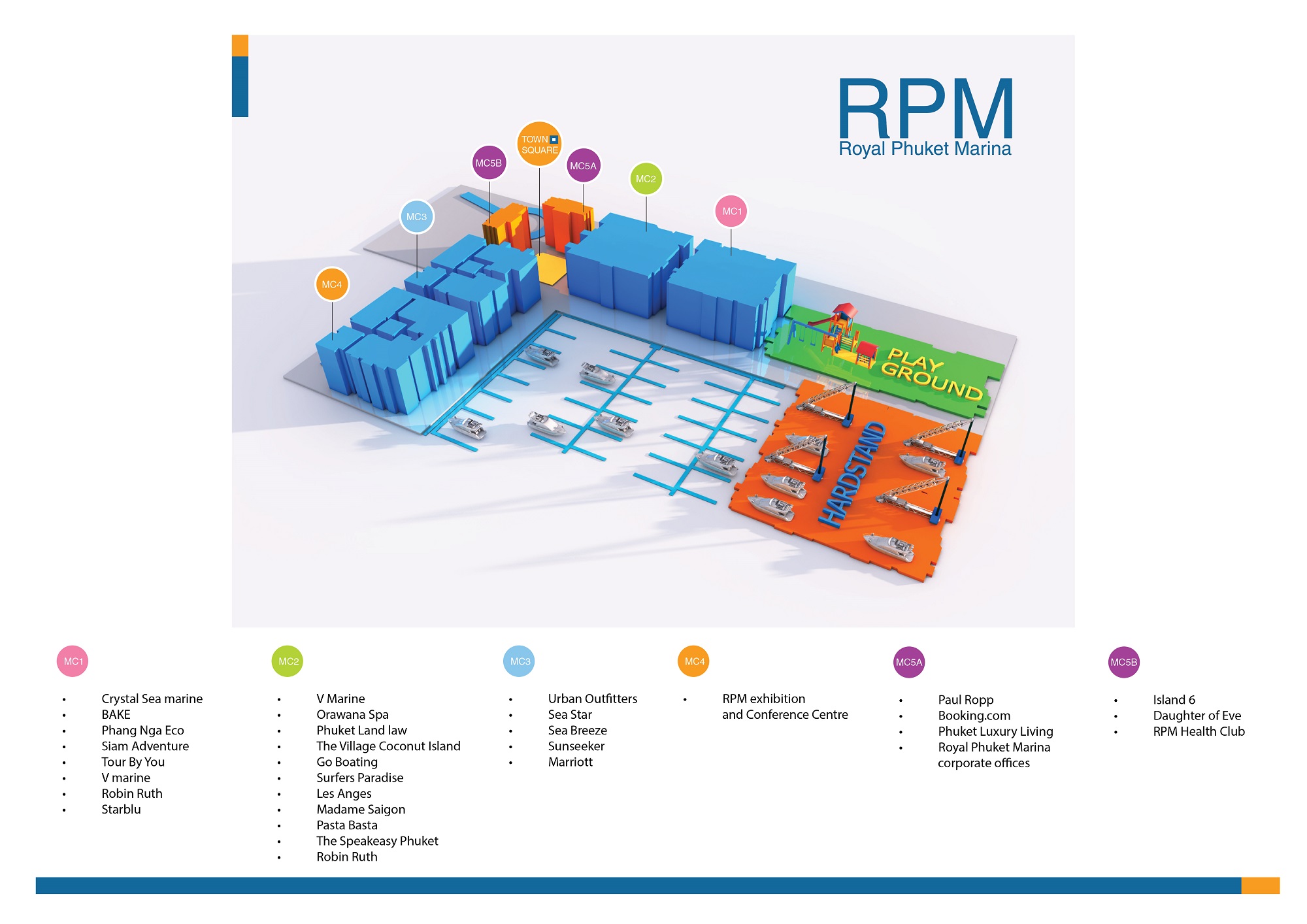 Chalong Bay Marina
This marina is currently undergoing renovation work and construction of a wall to protect it from the strong waves. Work began in 2014 and the completion of the project is scheduled for 2016. The budget of this project to modernize the marina is 1.7 billion baht.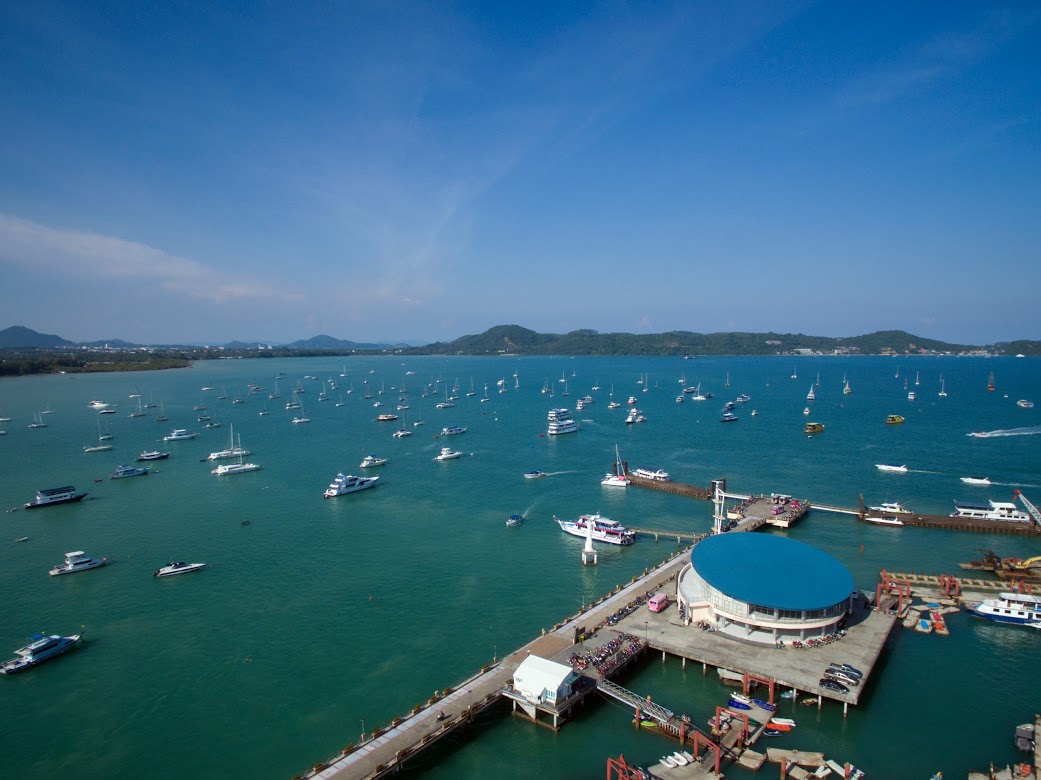 Yacht Haven Marina
Expansion of the marina at Yacht Haven includes the construction of a new F-shaped pier, which will double as a berth. The advantage of this marina is its ability to accept larger vessels, even during the low tide. The project cost is estimated at 400 million baht.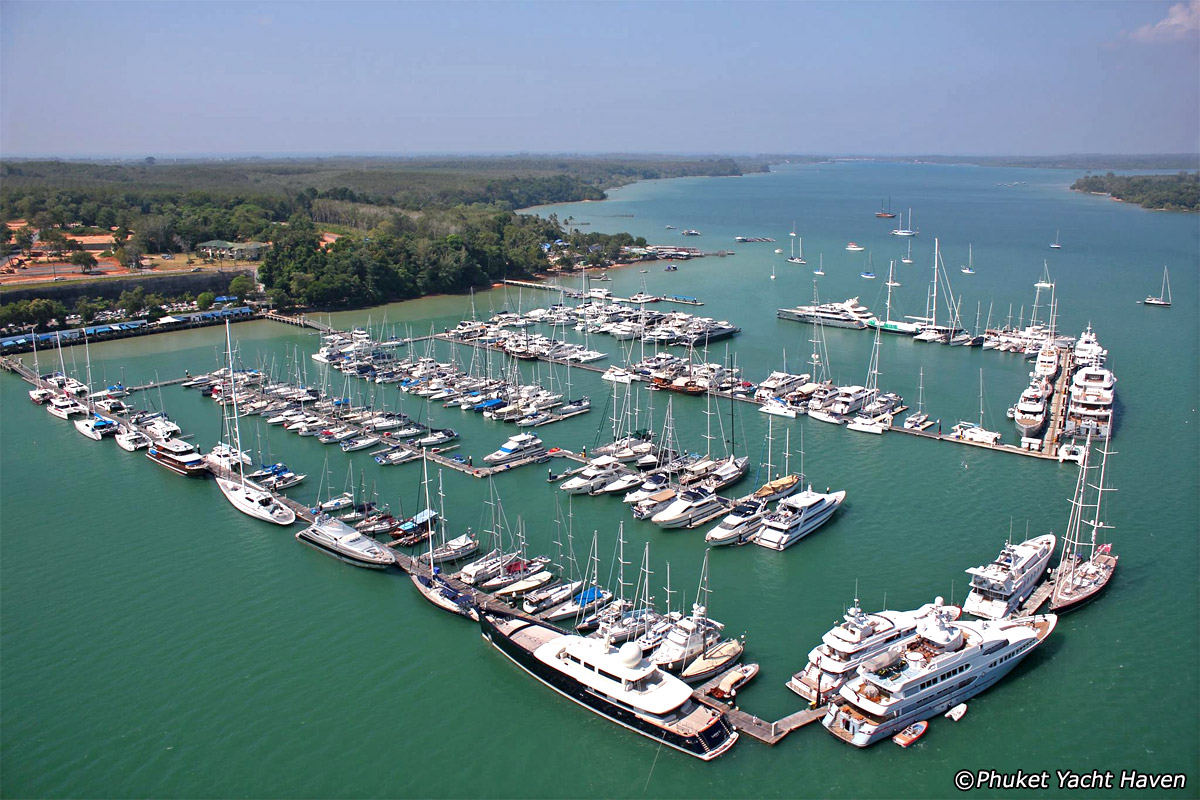 Palai Chalong Pier
A new pier is being built at the Palai Chalong. It will have a length of 21 meters and a width of 4.4 meters. This new pier is designed for small vessels and fishing boats. It will be situated near the seafood restaurant, Palai. The budget is estimated at 20 million baht and project delivery is scheduled for February 2016.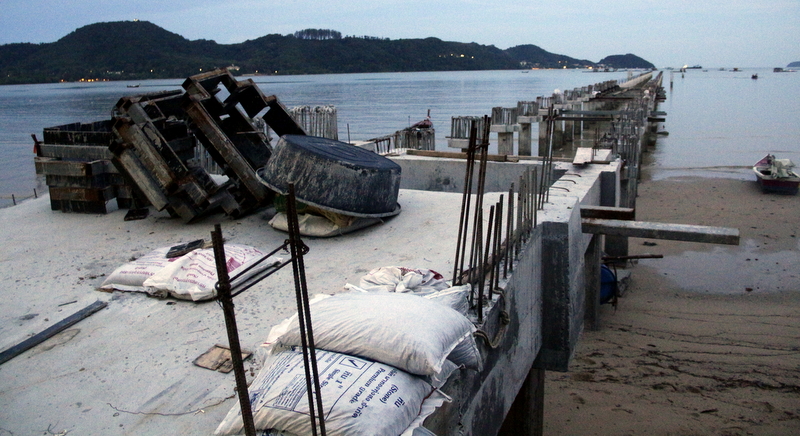 Maritime Communications
Work is being done to create a comprehensive system to prevent collisions of vessels in the provinces of Phuket, Krabi and Phang Nga. Project funds will be spent mainly on increasing the number of navigation towers that can receive signals from on-board AIS sensors. System monitoring will be carried out from the service center located at the pier in Chalong (PYCC). Currently, Phuket, Krabi and Phang Nga have a network of ten such towers (their equipment has already allocated 60 million baht). The supplementary budget will increase the number of points to 45 and thus complete the creation of a single network. The project is budgeted at 40 million baht.
Aerial photos were provided by Richard Hearne.