How to buy or sell villa in Phuket — professional advice
If you are going to buy or sell a villa in Phuket, we will be glad to help you. 

 
For buyers we will help to:
Choose a project and adjust to the purchase goals

Consult on project liquidity

Thoroughly analyze the location

Estimate possible income and investment exit

Inform about rental income: will choose rental program, provide income or find a managing company

Check purchase/sell agreements and make a deal including ownership registration and signing of management contracts 
For sellers we
will help to:
Analyze similar offers

Assess the price and inform about charges and taxes

Set the terms and plan a sales strategy

Prepare purchase/sell agreements

Be your representative and will send offers to partner agencies

Inform about the demand and send offers to our clients 
Buying or Selling Villa on Phuket Island
Fill in the form and we will contact you for more information. 
Exclusive Offers From Phuket9 Company
The villas listed below are presented by Phuket9 company. Buyers and agents can get best conditions cooperating with us. 
1. Villas for a long-term rent and passive income 
This type of villas requires location with developed infrastructure, not in tourist places. It must be a quiet location good for residence and convenient to go to the shopping malls and schools. Such rentals normally mean long-term staying – from 6 months. 
Chalong District
Residential district with developed infrastructure and location that is good for a long-term living. Villas in Private Lagoon community. 10 minutes from the biggest shopping center Central Phuket, 5 minutes from the HeadStart International School, 20 minutes from Rawai, Kata and Karon beaches.
It is a quiet community with spacious common area.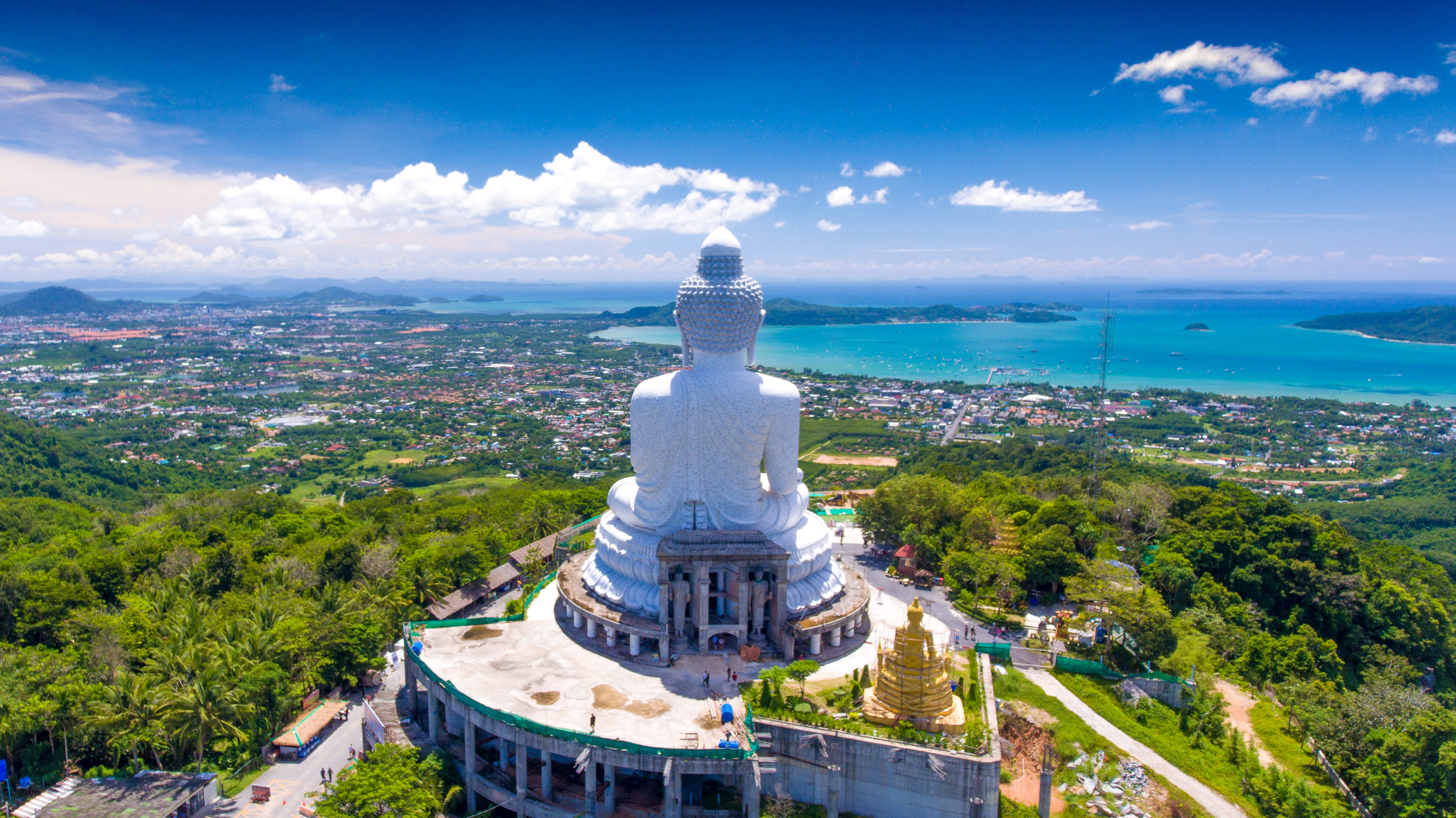 3 Bedroom Villa ~ 12,000,000 THB (July 2019)
3 spacious bedrooms with en-suite bathrooms. Master bedroom has a dresser and a space for a small office or a children's room. Fully furnished new house. Large living room, equipped kitchen, big swimming-pool, parking, arbour in the backyard. 
It is good for a long-term residence or a long-term rent. The rental cost is 40,000 – 100,000 THB depending on the rental period and season.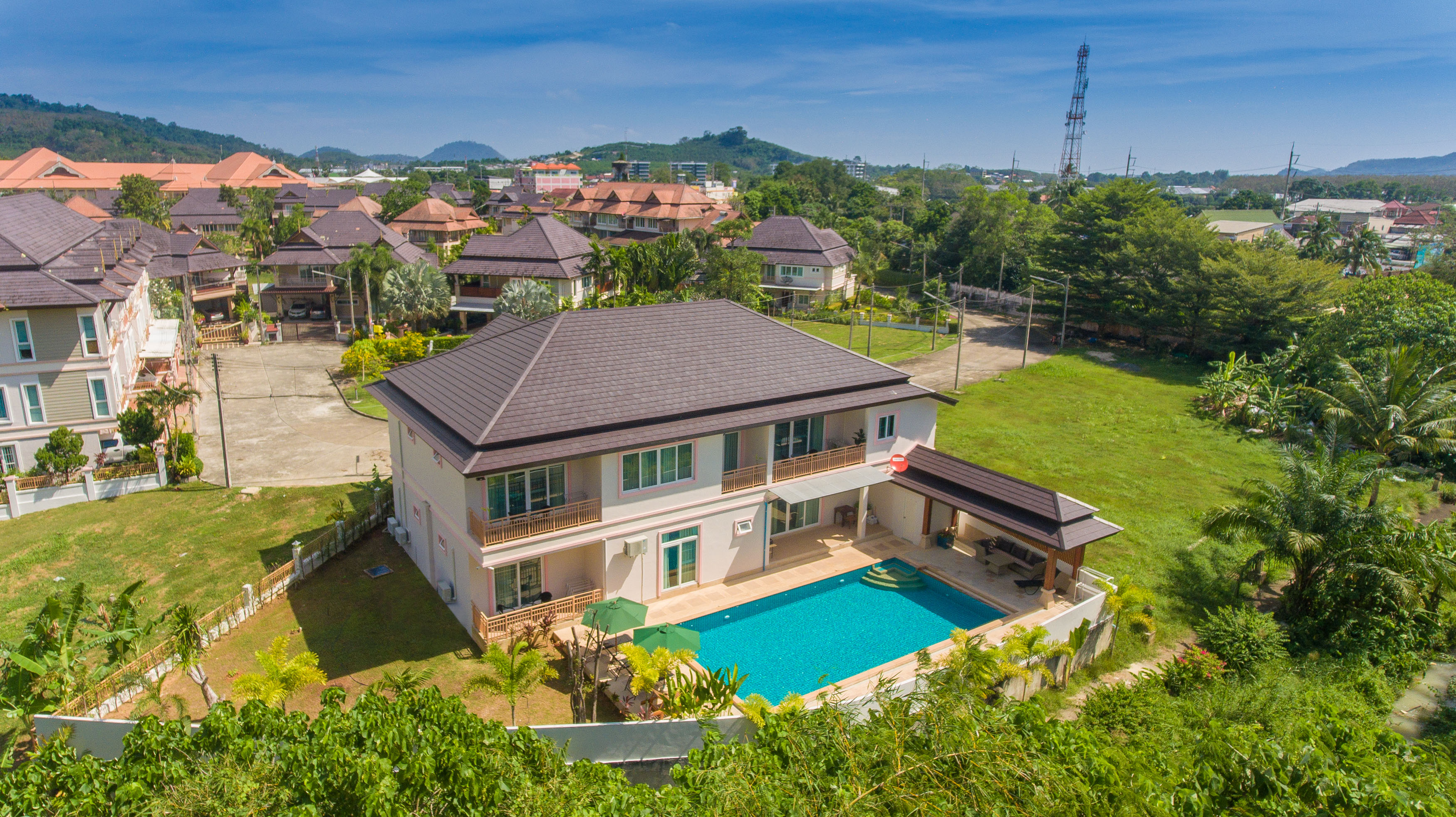 9 Bedroom Villa ~ 29,000,000 THB (July 2019)
9 studio bedrooms with en-suite bathrooms. Several bedrooms have living areas. Spacious lobby with kitchen and bar, large terrace, swimming-pool, garden and parking. 
It is suitable for a big family, a group of people or managing a mini-hotel. 
Bangtao District
The center of the island, rather quiet, has a beautiful beach with equipped beachline, 5-star hotels and golf courses.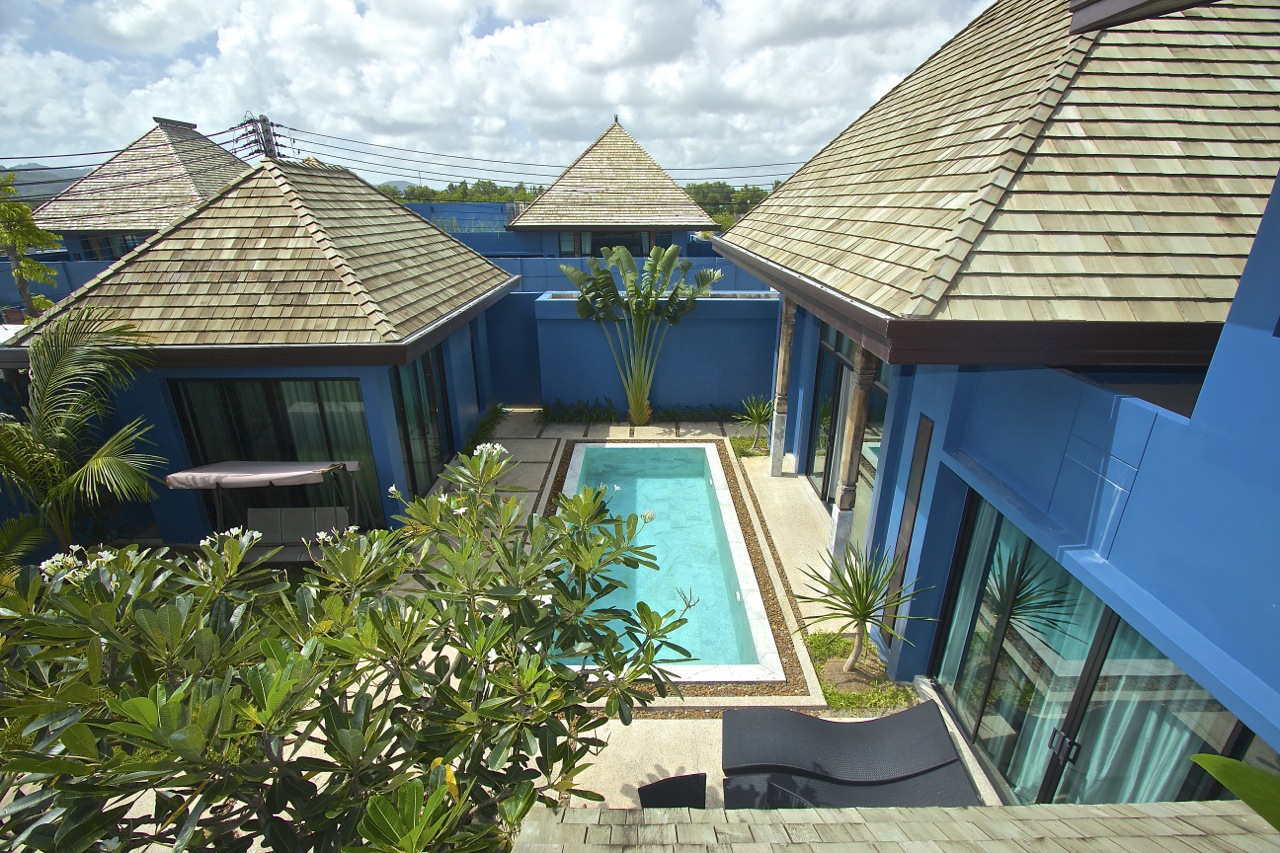 4 Bedroom Villa ~ 12,500,000 THB (July 2019)
4 bedrooms with en-suite bathrooms, big garden with a swimming-pool. Villa is located in Wings community (united 2 land plot). 5 minutes from Bangtao beach. 
Good for a long-term residence or rent. 
3 Bedroom Villa ~ 12,500,000  (July 2019)
3 bedrooms, 2 bathrooms, kitchen, swimming-pool, lake view. Villa is located in Ananda project, 5 km from Bangtao beach. 
Good for a long-term residence or rent. 
2. Villas for Maximum Income and Free Stay Once a Year
Villas in tourist locations with developed infrastructure. Good for vacation, short-term rent (daily rent). Management by a managing company what provides high income. 
Rawai District
South of the island, district popular among tourists for staying in winter and for a family vacation. One of the most developed districts of Phuket. Villas are located in Rawai VIP Villas community, near the kids park Rawai Park. The managing company provides rental service and fixed rental income.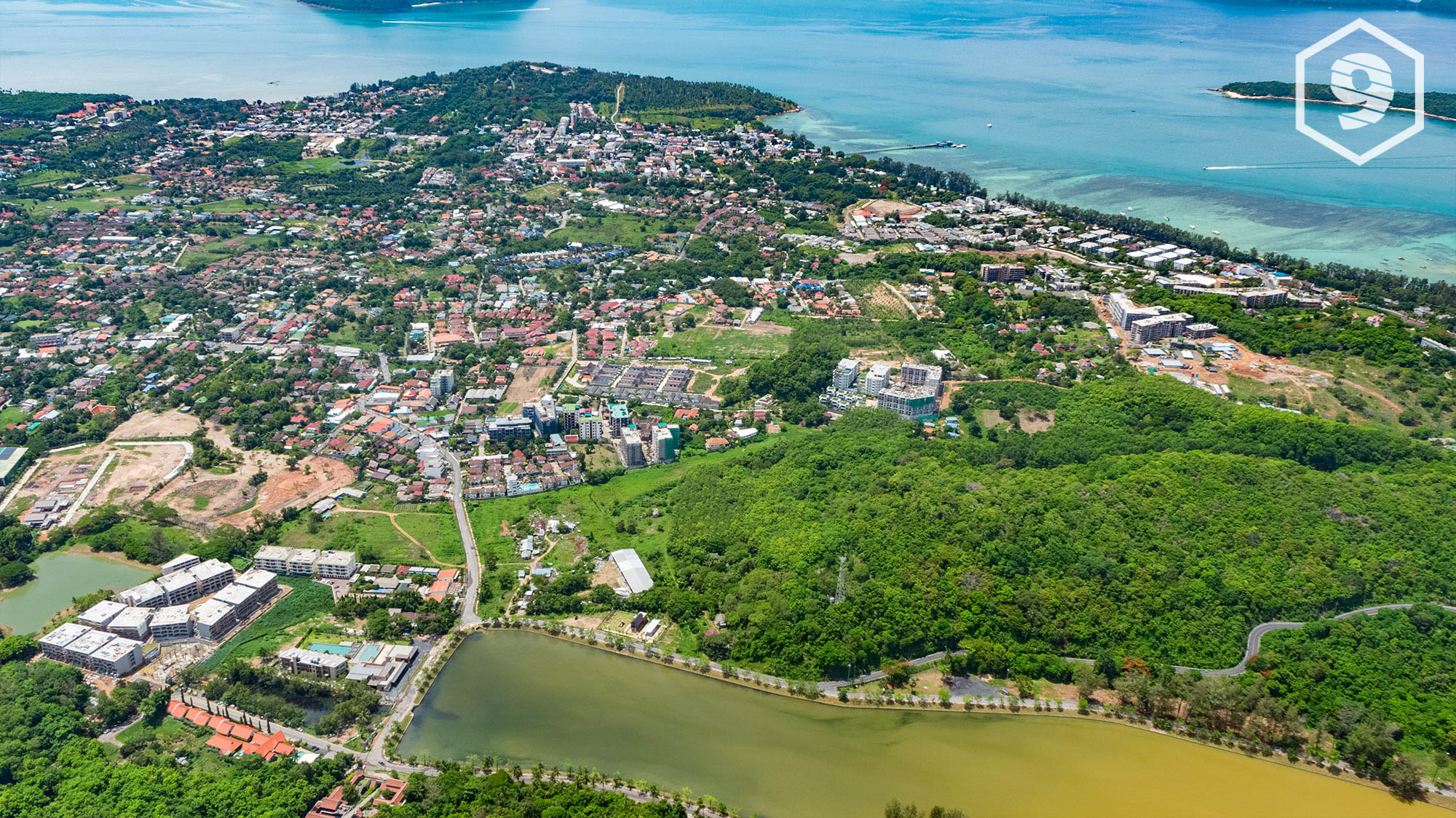 3 Bedroom Villa ~ 15,000,000 THB (July 2019)
2 + 1 Bedroom Villa ~ 12,800,000 THB (July 2019)
These villas are suitable for a short-term stay (up to 1 month) and rental income. For these villas the company offers a management program with shared income 60/40.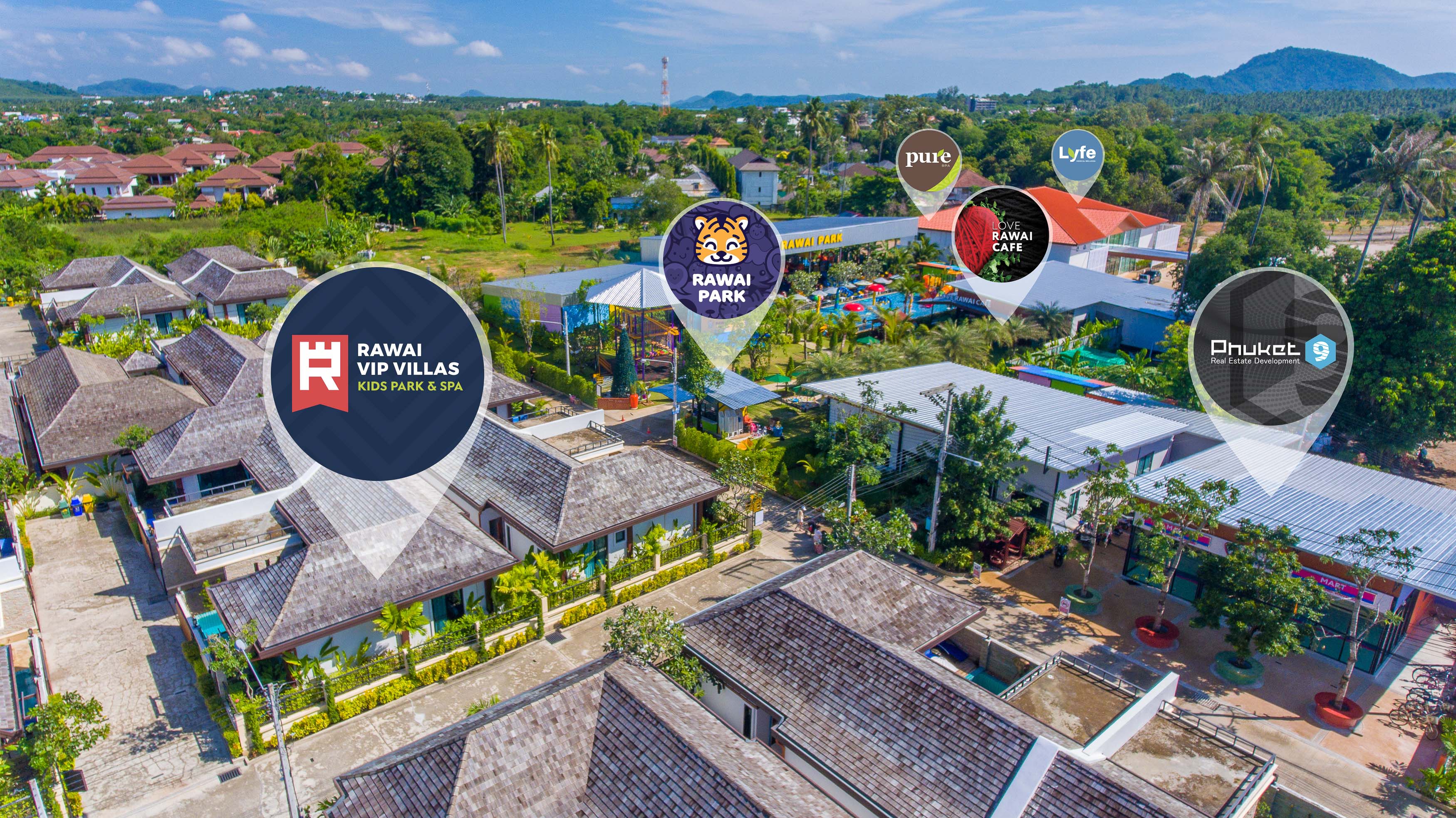 New Villas in Phase 4
6% per annum fixed income program for 8-10 years. More information.